King Seiko captures the beauty and artistry of a Japanese tradition with its latest creation
The dial showcases the chrysanthemum pattern, central to Japanese culture.
A new slim wristwatch with an intricately patterned dial captures the spirit of the Tokyo area,
where King Seiko was born in the 1960s. The patterned white dial is based on the chrysanthemum, recognized as one of the national flowers of Japan. Representing longevity and rejuvenation, the chrysanthemum holds great significance in Japanese culture. The auspicious flower is expressed through a pattern of finely intersecting lines called kiku tsunagi-mon, which, in Japanese, signifies a chrysanthemum pattern that connects with itself. This pattern is especially associated with edo-kiriko glassware,
a form of traditional cut glass considered to be one of the most popular craftworks from Japan. Edo-kiriko, which translates to "faceted objects of Edo," is renowned for its intricate beauty and its unique designs achieved through the skillful cutting of glass into multiple facets.
The combination of the angular case and faceted hands with this intricate dial brings a new level of beauty and refinement to the King Seiko collection.
The watch's construction is inspired by the 1965 King Seiko KSK, whose sharp, angular case and high functionality helped define King Seiko's character when it was introduced. The cases are angular and faceted, with large, flat planes and sharp angles, and they have been polished to reflect light pleasingly. Together with the case, the new creation's faceted hour and minute hands demonstrate the high quality of modern Seiko manufacturing and harmonize with the precision and beauty of the chrysanthemum pattern so central to Japanese culture and one of its traditional craftworks.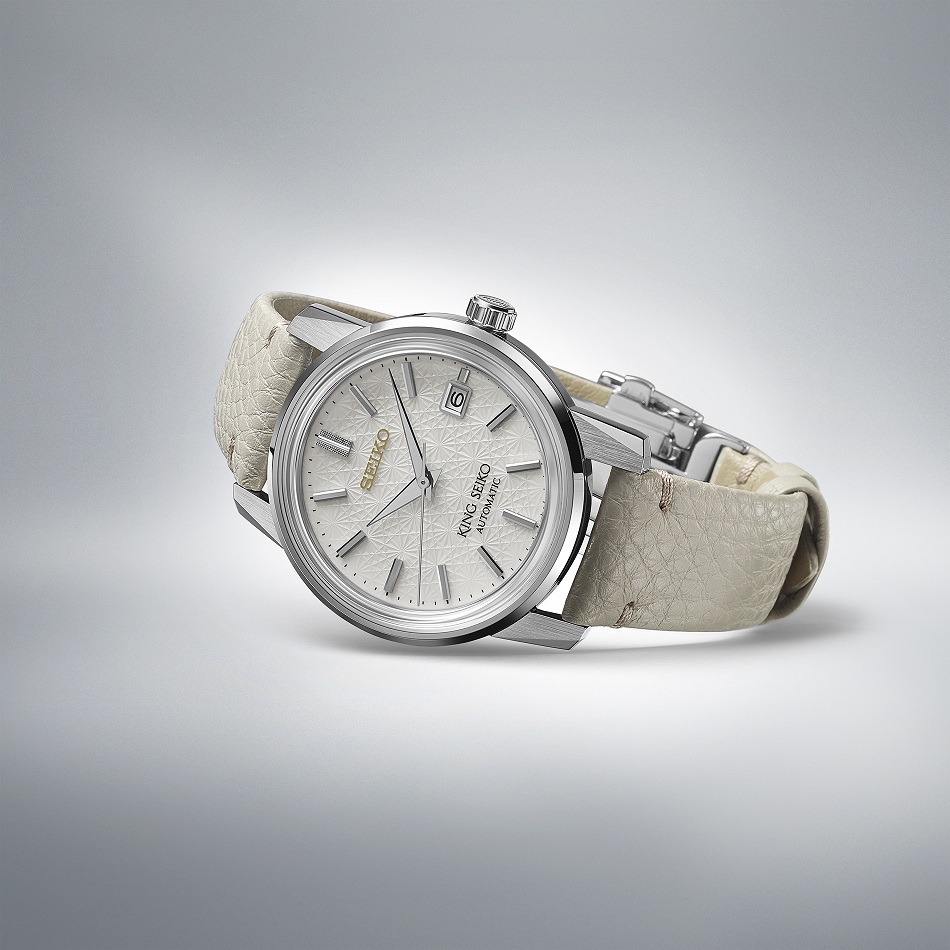 The watch is offered with an additional grey leather strap whose color and texture complement the patterned dial.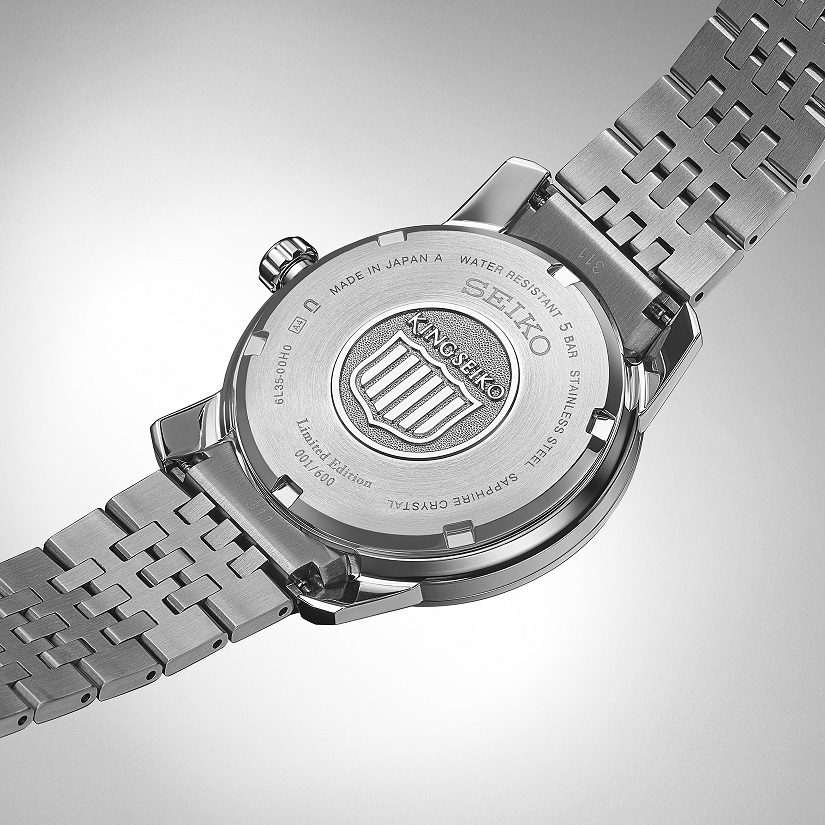 The case back carries the King Seiko name and the same shield design as the original.
Powered by Seiko's slimline Caliber 6L35, the new watch is thinner than the original King Seiko KSK, despite having automatic winding and a date window, thanks to enhancements in the case construction.
The watch will be available at the Seiko Boutiques and select retail stores worldwide as a limited edition from October 2023.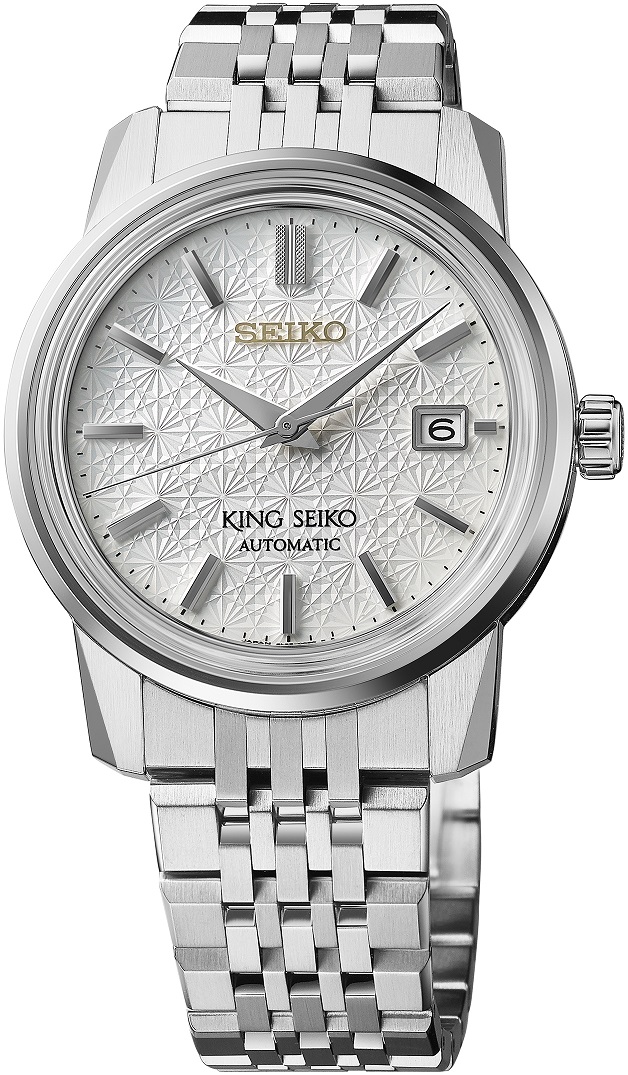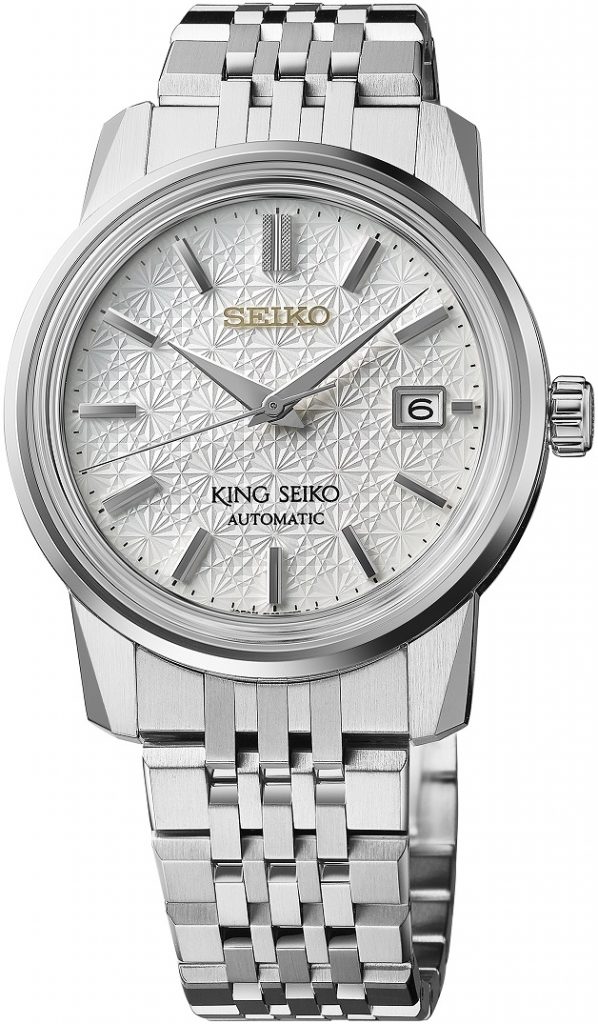 The King Seiko Collection: SJE095J
Caliber 6L35
Vibrations: 28,800 vibrations per hour (8 beats per second)
Power reserve: 45 hours
Number of jewels: 26
Specifications
Stainless steel case and bracelet
Box-shaped sapphire crystal with anti-reflective coating
Screw case back
Diameter: 38.6mm, Thickness: 10.7mm
Water resistance: 5 bar
Magnetic resistance: 4,800 A/m
Additional leather strap included
Price : 134,000 BTH
Limited edition of 600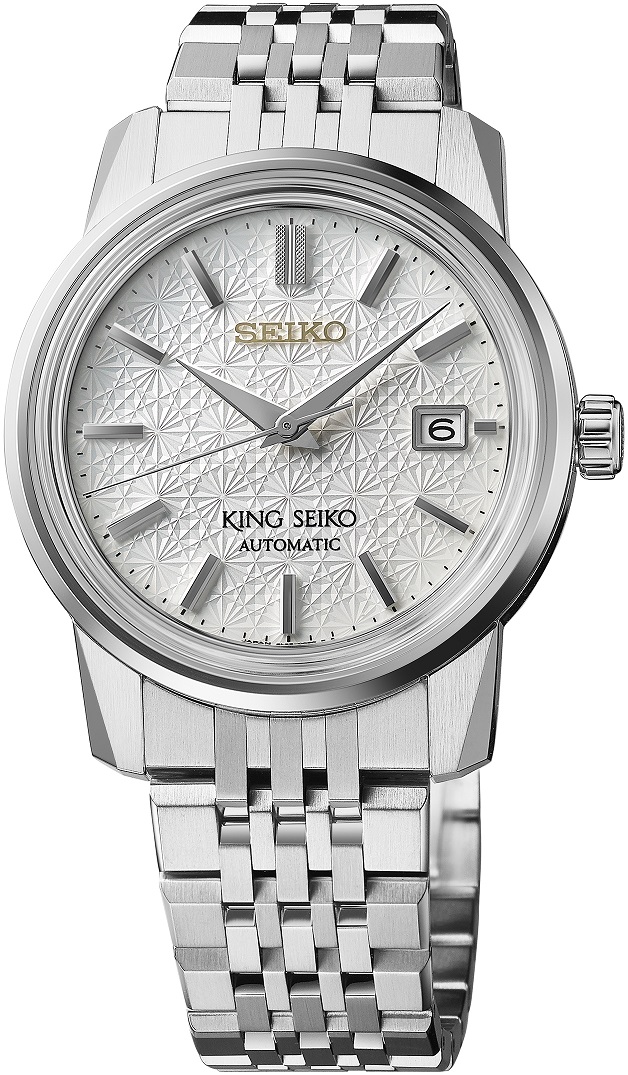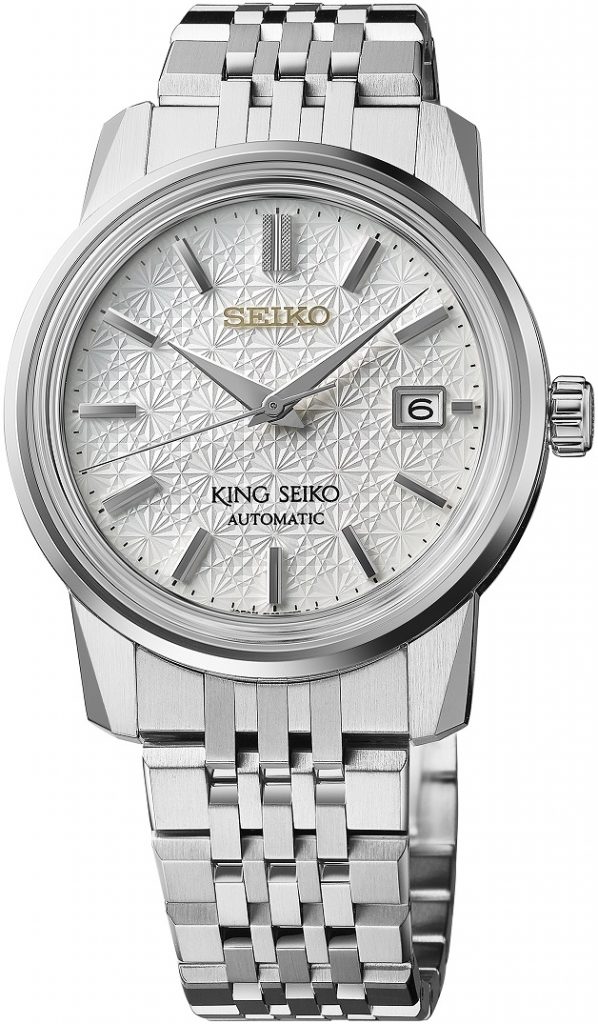 The King Seiko Collection: SJE095J
Caliber 6L35
Vibrations: 28,800 vibrations per hour (8 beats per second)
Power reserve: 45 hours
Number of jewels: 26
Specifications
Stainless steel case and bracelet
Box-shaped sapphire crystal with anti-reflective coating
Screw case back
Diameter: 38.6mm, Thickness: 10.7mm
Water resistance: 5 bar
Magnetic resistance: 4,800 A/m
Additional leather strap included
Price : 134,000 BTH
Limited edition of 600